Hafa Adai and welcome to the Tinian Chamber of Commerce's Official Website.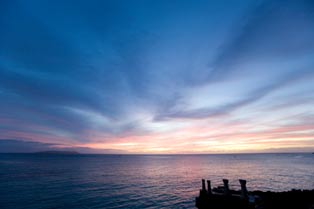 Nestled in the middle of the beautiful Mariana Islands chain, Tinian Island is a quaint 39sq mile tropical beauty which hosts approximately 30,000 tourists per year.  In order to preserve and promote the island of Tinian, volunteer business owners have formed Tinian's Chamber of Commerce in order to both preserve and expand Tinian's unique business opportunities.  From hosting US Gaming operations to US Military exercises, the island of Tinian offers a unique and rare opportunity to create and maintain a profitable business venture.
Invest in Tinian! Join the Tinian Chamber of Commerce now to learn how!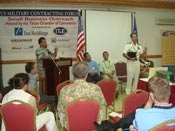 The Tinian Chamber of Commerce hosted a rare opportunity for businesses to hear presentations from top US Military Officials in the region as it relates to future contracting opportunities in the Commonwealth of the Northern Marianas.  Military officials from Joint Region Marianas, Naval Facilities Engineering Marianas, US Marine Forces Pacific and US Forces Japan attended and spoke at this year's US Military Contracting Forum II, which was held at the Tinian Dynasty Hotel on Tinian Island on November 16th, 2012. More Information.
---
The following archived presentations shown at the Military Contracting Small Business Outreach Forum held on October 27th, 2010 are available: